[ad_1]
WATERLOO – A new day care center and senior activity center are about to be built on the north side of town.
The two centers would be built on 32 acres of urban land at 501 Lakeside Street, east of East Fourth Street and two blocks north of East Donald Street in the North Crossing area, according to documents presented Tuesday. to the Planning, Programming and Zoning Commission. .
The daycare is proposed for the southern part of the lot, while the activity center for seniors would be built on the northern part. An additional area would be available for future development.
The area should be rezoned from A-1 and R-2 to R-4, which would allow the construction of the centers, if this is approved by the city council.
In conjunction with the request, a plan for the installation of sidewalks on both sides of East Fourth Street as well as an internal connection to the existing development of North Crossing to the west.
North Crossing will develop the area in conjunction with the city, according to Noel Anderson, director of community planning and development.
"What we have in this area is the interest of several parties who are looking to do development," said Alex Bower, project coordinator at Robinson Engineering of Independence, the consulting firm working on North Crossing.
He said both facilities were needed in the area.
"We were looking for a location to provide child care opportunities for families in the area, the senior activity center that would be paired with the nearby hospital, and then other housing options," Bower said.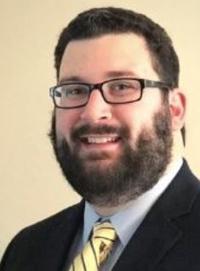 Neighbors on nearby Lakeside, Homer and Niles streets, some of whom mentioned water and drainage issues, asked about the stormwater retention for the project. Bower said much of the North Crossing area would flow into a regional holding pond north of Homer and Niles streets.
"The good news is that the area is already lower than the surrounding homes," Bower said.
Helen Seenster, who lives on Homer Street, asked when construction could begin. Anderson said it was scheduled for this fall or winter.
"I think it's a great development for our Waterloo side," Seenster said. "It's a good opportunity to develop this land there.
3 months of local news for only $ 1
[ad_2]